Getting Up Close and Personal with Director Sufyan Sam'an: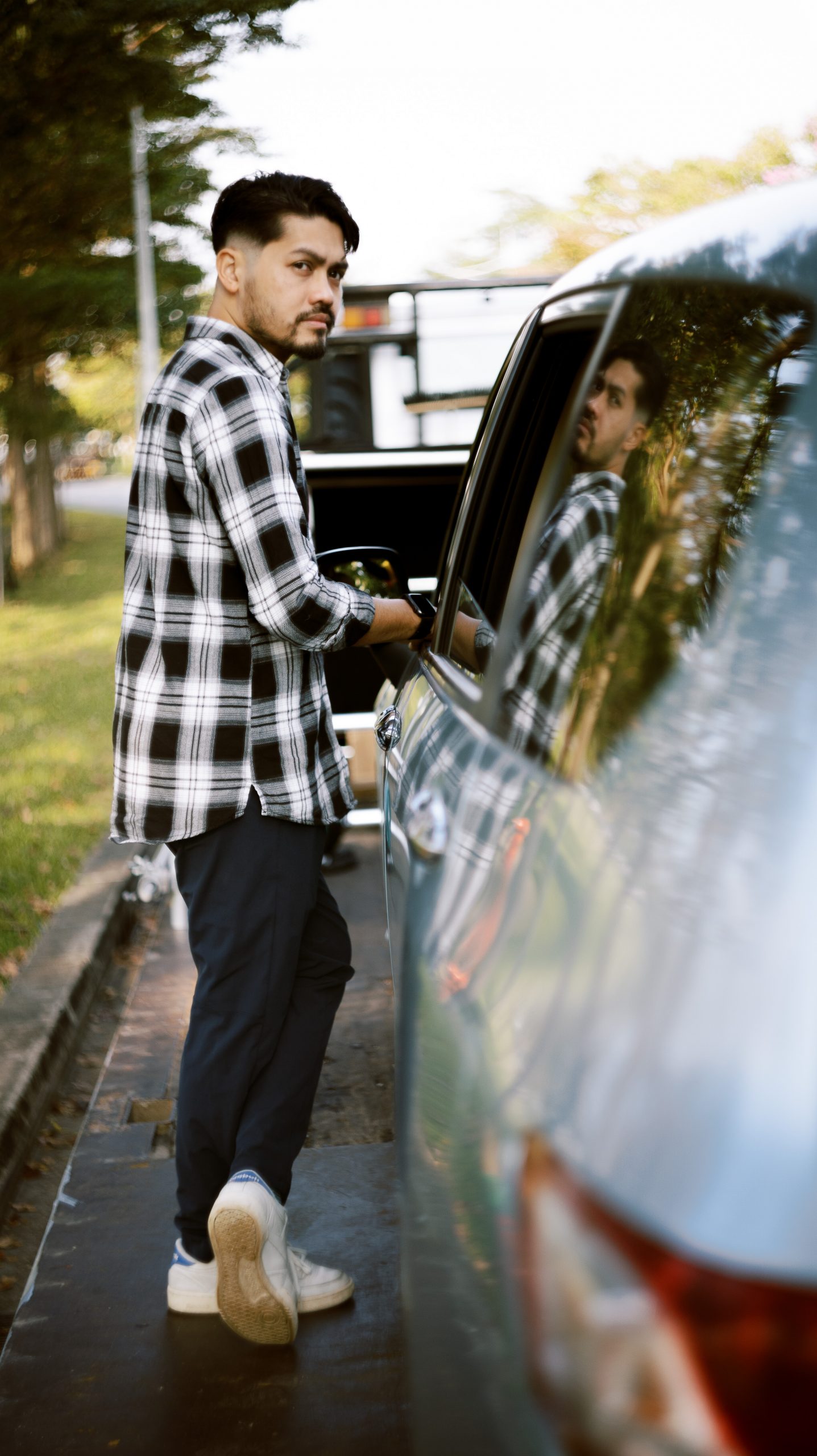 Sufyan Sam'an is the embodiment of what Vicinity Studio strives for. Dynamic, introspective, yet driven by the idea of interconnectedness through one another. Sufyan recently joined the ranks of Vicinity as The Head of Directors, and is currently contributing and collaborating to creating compelling, heartwarming films that would be timeless, memorable, and thought-provoking, which is Sufyan's main niche that has successfully landed him award after award, earning Sufyan the respect, experience, and recognition that he deserves today.
Sufyan Sam'an has recently conceptualized and directed McDonald's Ramadan Ad for this year, through the guidance and assistance of Vicinity Studio. Through the classic tune of "Rasa Sayang", Sufyan sits down with us and talks about his thoughts while directing, what he hopes to create more in the near future, as well as delegating his time towards his other loves; family and futsal.
So tell us a little bit about yourself!
My name is Sufyan, I am a director for Vicinity Studio. I've been in the industry since 16 years old, and I'm 38 now, so that's about 22 years? But I've only been a director for the past 5 years, and prior to that, I was an assistant director for most of my career. Fun fact about myself? I play futsal every Tuesday. *laughs*
Why only Tuesdays?
It's a group/work friends kind of thing. So we play at night from 10pm to 1am. The nighttime isn't the best, but there's no excuse for my wife not to let me go out and play, as the kids are asleep, I can sneak out and play futsal and come back later.
Congratulations on the response to the compelling McDonald's Ramadan Ad! Tell us how did you get the inspiration as well as your thought process when conceptualizing the Ramadan Ad for Mcdonald's.
So for commercials, it is always a collaboration with an advertising agency, as they always come out with the initial idea to present to the client. So when I come in, I come in in terms of how I see the film and as a director, how I envision the whole flow, while changing the storytelling for the whole film to how I see fit. So I can't take full credit for the idea of the commercial, because the whole idea came from the creators, which is Eugene and his team lah.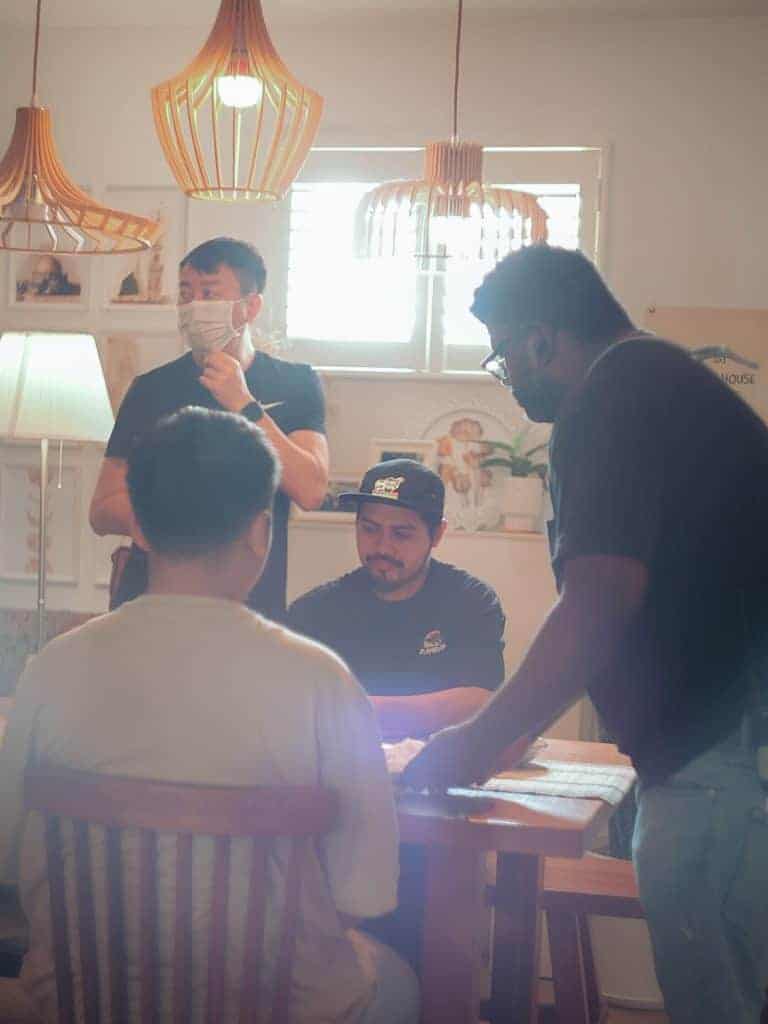 So when I came in, they already have the idea and flow. They thought of having the word "Sayang" and have it used to show and convey different kinds of meanings, while also complimented by the amazing song "Rasa Sayang" which is very well known within our region. So it is something that everyone can resonate with, and also its a thought about Ramadan, so it's about the time of giving, it's a time of sacrifice, as this story is about a parent who has to go and work, not being able to buka puasa (break fast) with the family. So in Ramadan, you want to do those things and also to break their fast together as a family.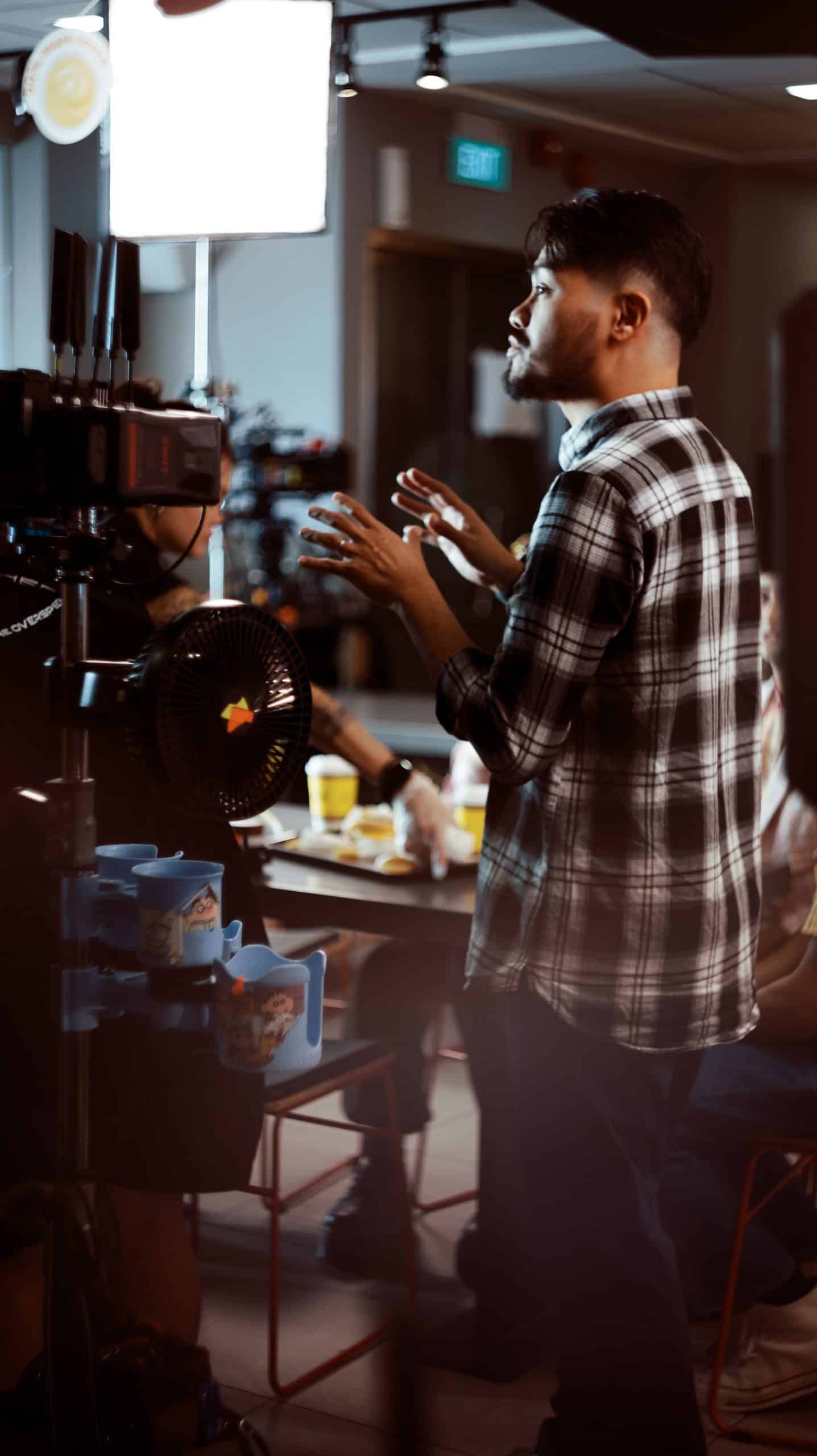 So it's about this mom who is exhausted from working, sacrificing to be at work instead of being at home, and getting surprised by her family. So it's about getting this genuine and human emotion to convey out in the screen. And of course, I can't take full credit for it because the directors were amazing, and to me, it's all about the team effort. It's the genuine feelings that helped us along the way.
What was your favorite part of the ad to film, and why?
Ahh, to me, it's something that was not really captured on screen, I thought of the little boy who was amazing portraying as the son. So there's this trailer part where we filmed him looking a bit sad, and the dad would ask, "Hey you're gonna break fast already, where's mummy?" The boy replied solemnly "Mummy is at work". Then he'd say "Oh, sayang lah", and he looked sad, right? But just moments before we roll, he was on the phone, playing games and everything, and I said "Hey, time to film!" and he immediately turns to the director and start showing the emotions he needed to. So that was really amazing, as he was such an amazing boy to work with.
Would you want to work with the same talent in the near future?
Yes, if the opportunity arises!
What were the main challenges you've faced throughout the whole project?
The main challenge as the director is to convey something that's very real. So I think it's normal for directors to make sure that the emotions and the authenticity of the spot falls through. So it's always something at the back of my mind when I film, the filming process, the editing, to make sure that all this hard work we put in translates to the screen.
What are your favorite memory/memories while directing the ad?
To me, what I think is a beautiful thing about this whole process of working for this spot was that the creators were very collaborative, and we feel that it was fun working together. I don't feel like they tend to impose ideas, so it's always a composition in terms of the creativity of things, but I feel like there's always room for us to ensure each of our ideas and thoughts are always free to be shared around, so I really love the collaborative process with the advertising agency.

What more projects do you hope to do in the near future?
I'd like to try and do something interesting! Something fun, something funky maybe? Because I think I've been pigeonholed in the cutting onions ads, like I love doing it as it's something a lot of people resonate with, especially for Singaporeans. But I've done a lot of it! And I think as a Director, you always want to challenge yourself with something different, so maybe something funky like a music video, doing camera work, that's out of my comfort zone, so it will always push you as a director in terms of creativity and how you do things differently.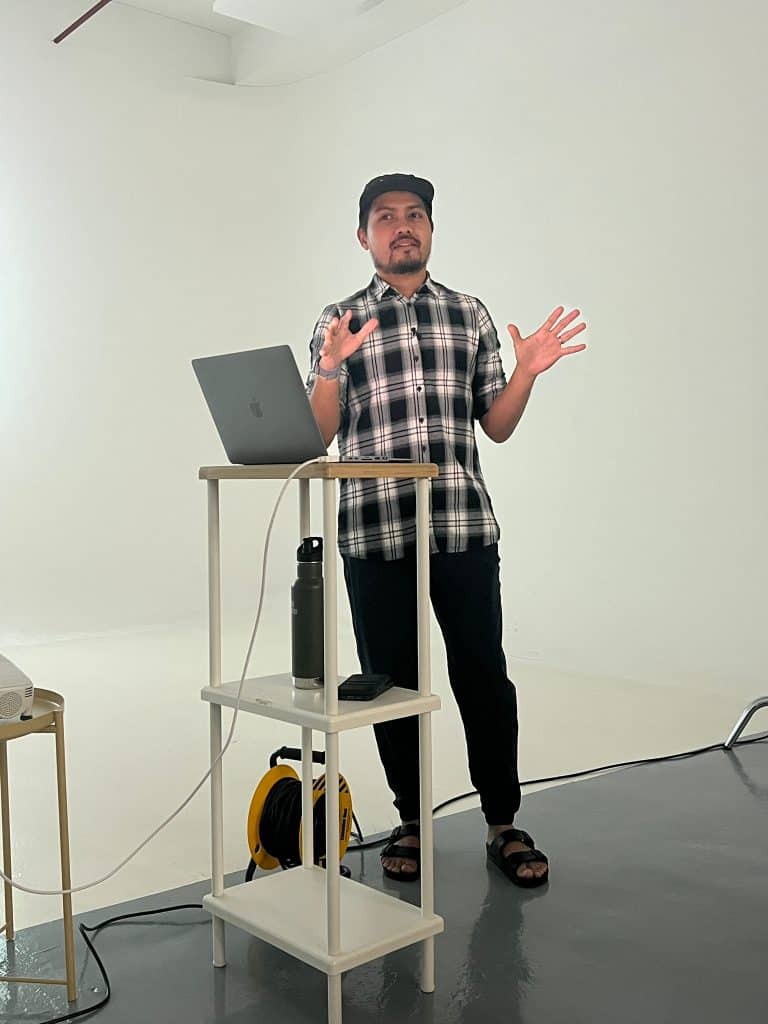 What is one piece of advice you would give to aspiring/future directors?
Just know that at the end of the day, it's not a one-man show, as I feel that it's a team effort, so everyone has to come in to contribute. Because every director is different, I feel that as a director, you don't have to know everything, like what camera or lens is the best. But by tapping into other people's strengths, and making it into a team effort, makes the whole process much more enjoyable. Because I feel like some directors have so much pressure on themselves, like "how to do this, and how to do that, I need to know how to edit" and all that.
If you surround yourself with people who are talented, make them feel like they're working towards the same goal. Once they feel like they have ownership of that particular job, and they feel like they're a part of it, they will give you their all, instead of just being operators and telling them "just do a good job". Make them feel like they're part of the project and make them feel like their work is valued, and that makes the whole filming process much more enjoyable. Because everyone out there puts their money on the table, might as well make it a more fun experience, instead of making it an experience that they dread.
Check out Sufyan's work here!
Website: https://www.sufyansaman.com
Instagram: https://www.instagram.com/suf.films/