Getting Up Close and Personal with Associate Producer, Shaya Marran
In our interview with Shaya, delve deep into her role at her company. Explore her approach to producing, the moments that moved her to tears on set, and the ambitions she holds close to her heart that would delight her inner nerd.

So tell us about yourself!
Hello hello, my name is Shaya, and I'm currently an Associate Producer of Vicinity Studio. Some of my hobbies include reading, writing, and above all, filmmaking.
As an Associate Producer, tell us about the best parts about being in that role!
When you get an interesting brief, I think that's the most interesting part of being an Associate Producer. One of the projects I really enjoyed working on would be for, McDonald's McSavers. That one would be a much bigger project, where there was a whole car rig, get a full truck in and everything. Granted, it was exhausting and tiring, with two midnight shoot dates but I ended up loving it.
McDonald's McSavers Ad

Out of all projects that you've worked on so far, what is the most outstanding memory from all the projects you've done? Where it can be a fond memory you've carried with you.
I'm passionate about real-life stories. While working on a video for Ronald McDonald's House, which highlights their support to families, I encountered a mother and her daughter who had faced a rare disease and cancer. Despite the daughter's evident physical pain and scars from chemotherapy, her photos showed her beaming with resilience. Listening to their journey brought both the mother and me to tears. The authenticity of their story and witnessing the girl's recovery was the most rewarding and memorable part of the project.
RMHC Singapore 
Aside from narratives, what other projects do you see yourself doing in the future?
I really enjoy working on more personal stories like RMHC which is a corporate video, and they still does that aisle, but I love personal stories. So as much as narrative is the icing on the cake, my bread and butter will always be corporate. I think I just really enjoy corporate when they have that personal touch.

What is one advice you would give to anyone who is going to learn and be a producer in the future? Regardless of where they are right now, but they do have a vision to be in this industry.
Giving 100% can still lead to failure, but true success lies in recognising the failure and pushing beyond it with an extra 20%. It's easy to make excuses, but taking responsibility and working on improvements sets you apart. Being a producer requires a balance of hard and soft skills. It's crucial to identify where to exert maximum effort and when to pull back to avoid burnout. Embrace feedback; personal growth comes from learning from our mistakes rather than taking them personally.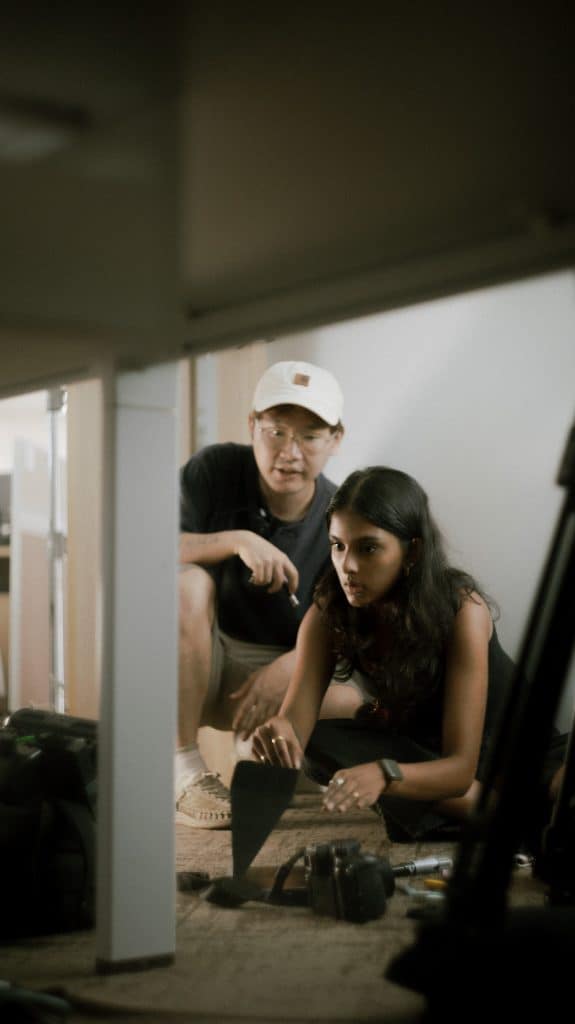 Keep up with Shaya by following her socials!
Instagram: https://www.instagram.com/shayamarran/